The Purpose and Importance of the Specialization System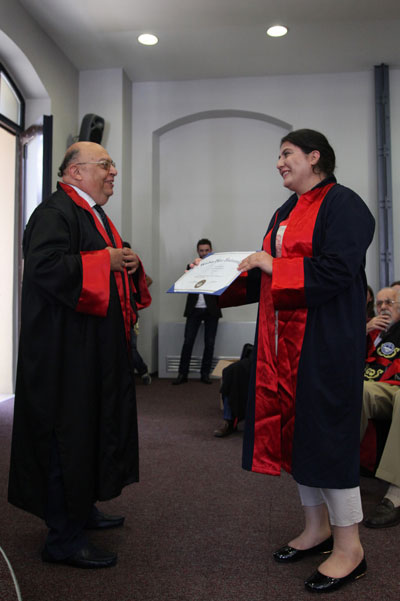 Through its new specialization system, for the first time in the academic year of 2015-2016, Kadir Has University Law School is providing law school students the opportunity to pursue specialization in one or more fields of law during their studies. From amongst a number of specializations predetermined by the faculty, the students choose at least four elective courses and eventually qualify for a certification of specialization in the relevant field by the time of their graduation.
Important Notifications about the Specialization System
Effective from the academic year of 2015-2016, the Faculty Board has determined that the elective courses are to be grouped under five different subject areas. Thus, the specialization system is applicable to students who have successfully completed the elective courses of a specialization starting from the 2015-2016 academic year.
Having completed four elective courses of one specialization track, the student can then choose to complete more/a second specialization.
Specializations and Their Elective Courses
SPECIALIZATION I: HUMAN RIGHTS
Minority Rights (V. Semester)
Law of Minors (VIII. Semester)
Political Participation Rights (III. Semester)
Gender Inequality and Law (VI. Semester)
Protection of Fundamental Rights and Freedoms (II. Semester)
Right to Fair Trial (VII. Semester)
Law Clinic: Women and Children (VIII. Semester)
SPECIALIZATION II: INTERNATIONAL LAW
Refugee Law (IV. Semester)
International Sales Law (VII. Semester)
Unification of Private Law (VI. Semester)
International Commercial Arbitration (VIII. Semester)
International Humanitarian Law (V. Semester)
European and International Media Law (III. Semester)
International Courts & Tribunals (VII. Semester)
International and European Labor Law (VIII. Semester)
International Criminal Law (VI. Semester)
International Law of the Sea (VIII. Semester)
Law Clinic: International Law and Refugee Law (V. Semester)
SPECIALIZATION III: LAW AND HUMAN-SOCIAL SCIENCES
Law, Literature and Art (II. Semester)
Criminology (IV. Semester)
Politics and Law (I. Semester)
Turkish Legal History (IV. Semester)
Anthropology and Law (I. Semester)
Intro to Philosophy and Philosophy of Science (II. Semester)
Law and Information Communication Technology (VI. Semester)
Law of Attorneys (III. Semester)
Legal Research Methods (I. Semester)
Oral Communication Skills in Law (I. Semester)
Written Communication Skills in Law (II. Semester)
SPECIALIZATION IV: LAW OF COMMERCE AND ECONOMICS
Financial Crimes (V. Semester)
Capital Market Law (VIII. Semester)
Competition Law (VII. Semester)
Law of Informatics (VI. Semester)
Consumer Law (VI. Semester)
Law of Notification (VIII. Semester)
Tax Conflicts (VI. Semester)
Law of Transportation (V. Semester)
Methods of Alternate Dispute Resolution (VII. Semester)
Law Clinic: Consumer Law (VII. Semester)
SPECIALIZATION V: HEALTH AND ENVIRONMENTAL LAW
Health Law within Public Law (III. Semester)
Health Law within Private Law (IV. Semester)
Sports Law (V. Semester)
Environmental Law (VII. Semester)
Zoning Law (VI. Semester)
Forensics Law (VIII. Semester)
Law Clinic: Health Law (VI. Semester)